It is my full understanding that the following items may be outside of some fans' budgets, and for that I am truly sorry, but with
the time involved
the ever-rising cost of materials
outsourcing the labor to a third party, and
each production run usually being one of each item
this is the best I can do to make this happen
at all.
  This is not my primary business; I do have a job and responsibilities outside of this thread.  I only offer these items as a courtesy to those who might be interested in having these items for themselves.
At these prices, I do not anticipate many orders.  This is my loss and your gain, as it should keep your ownership of these offerings pretty exclusive - especially considering the customization options I offer.
To help with affordability, I do offer lower-cost versions of the TUNIC for fans who don't need all the bells and whistles (gold stitching, hand-painted diamonds, etc.).
These costumes are intended to fit the 20" Always Sisters Kenner doll bodies (the same body type purported to have been used in the original Puppet Master films) or a 20" wooden Manikin body.  I cannot guarantee these items will fit any other type of body. Unlike most of Full Moon's replica clothing, all of the clothing I offer is 100% removable, so you can always buy multiple outfits and switch them out so your replica has a look for every occasion! However, because all of these items are handmade, a delicate touch is advised.
All items are made to order, so please allow 4-6 weeks, at the latest, from the time of payment, for delivery.
I only accept Paypal, and due to recent payment scams, I can only mail the order to the address listed on the paying account.
Paypal fees, packing materials, and shipping via Priority Mail within the continental U.S. are included in the prices below.
Please MESSAGE me if you are interested in placing an order.
---
---
---
JESTER
This
HAT
 is intended to fit a replica Jester head, as offered by this forum's 
DiscoPinhead
, and features a royal purple crushed velvet fabric with stitched in black elastic to allow for a snug fit on the head and three, textured, gold bells that really jingle!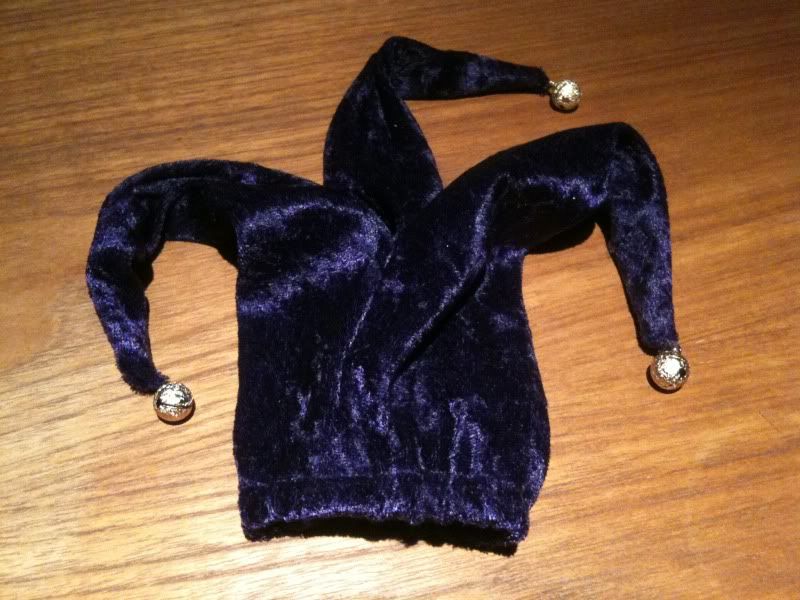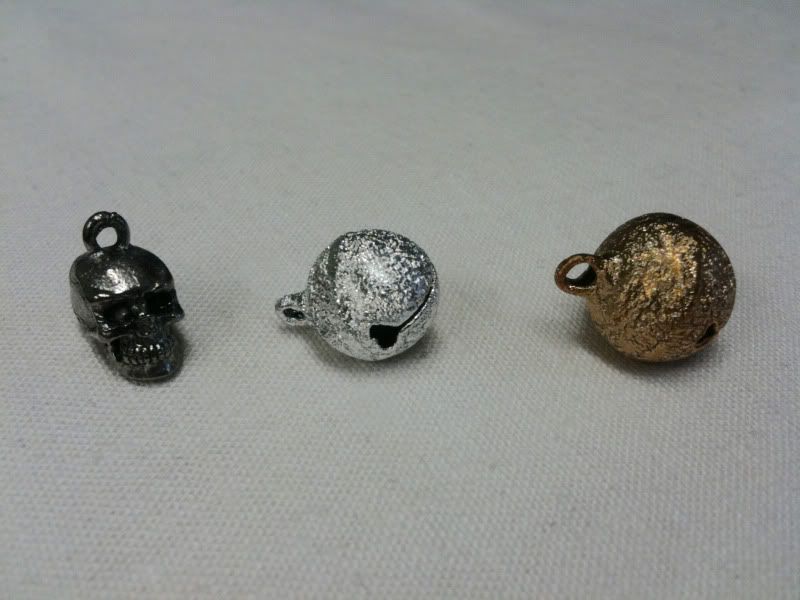 The TUNIC features a red crushed velvet material for the body and royal purple crushed velvet for the sleeves, with hand-painted black diamonds accented with gold stitching, gold ruffled collar and cuffs, and six, textured, gold bells that really jingle!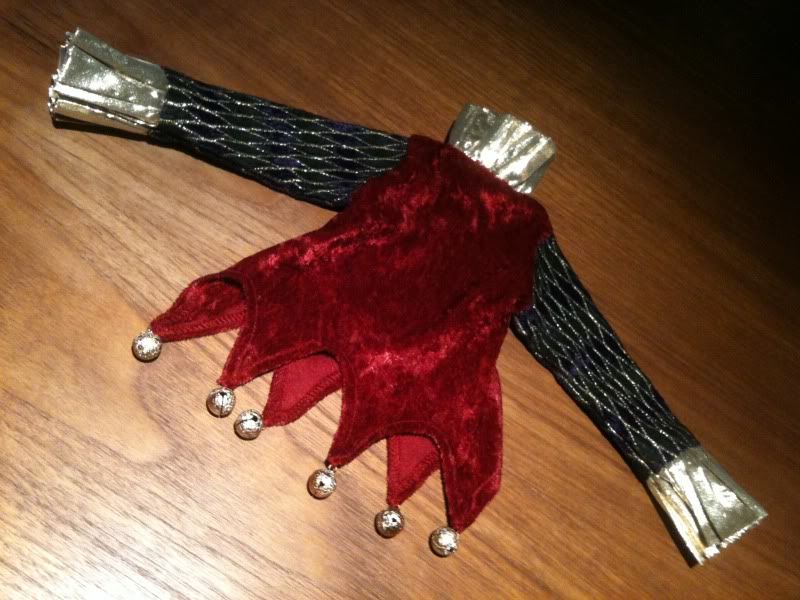 The BELT is crafted from genuine, black leather, with a snap enclosure.
Buckles are no longer regularly available, but, depending on market availability, may be available as an add-on at market prices.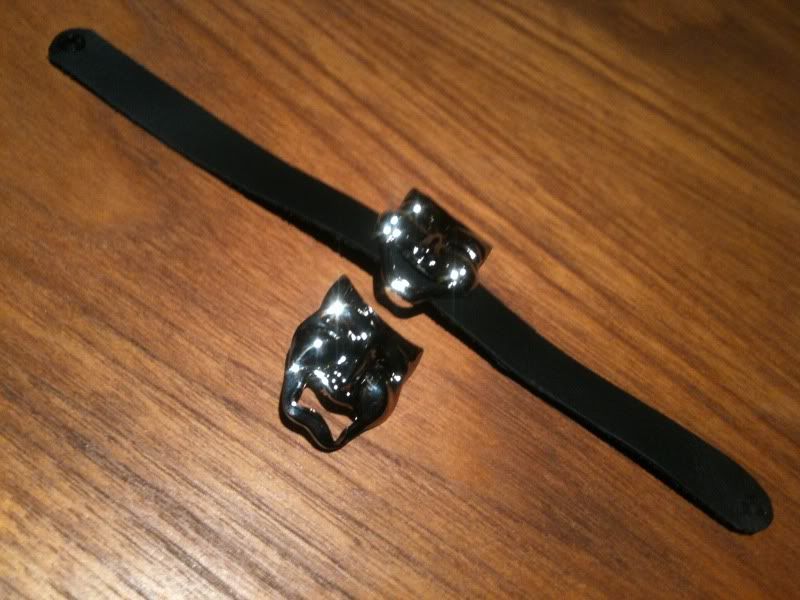 The TIGHTS are of a black fabric.
BOOTS
*Note: The boots are intended to fit only "Always Sisters" feet.  If your intended use is on a 20" Manikin body, you will need to remove the feet, as they are too large to fit these boots!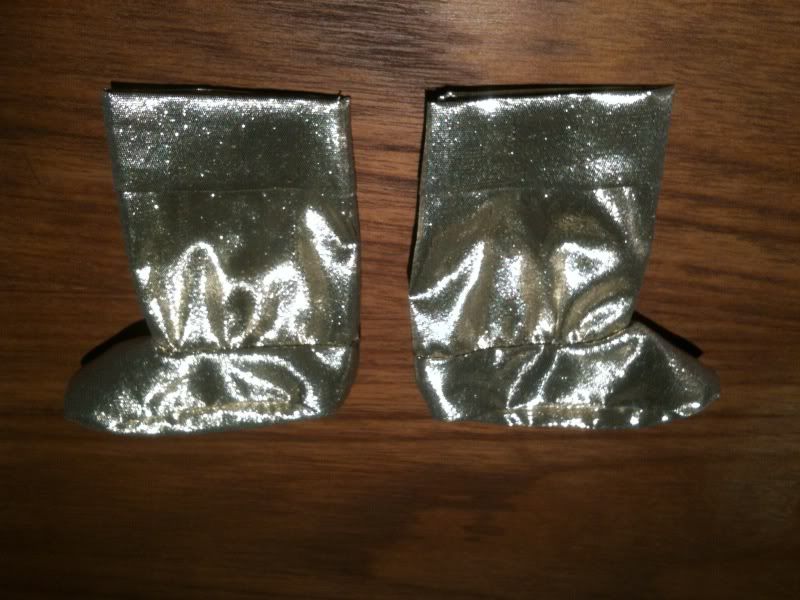 FULL COSTUME, head to toe, with the Deluxe Tunic (does not include head or body) - $400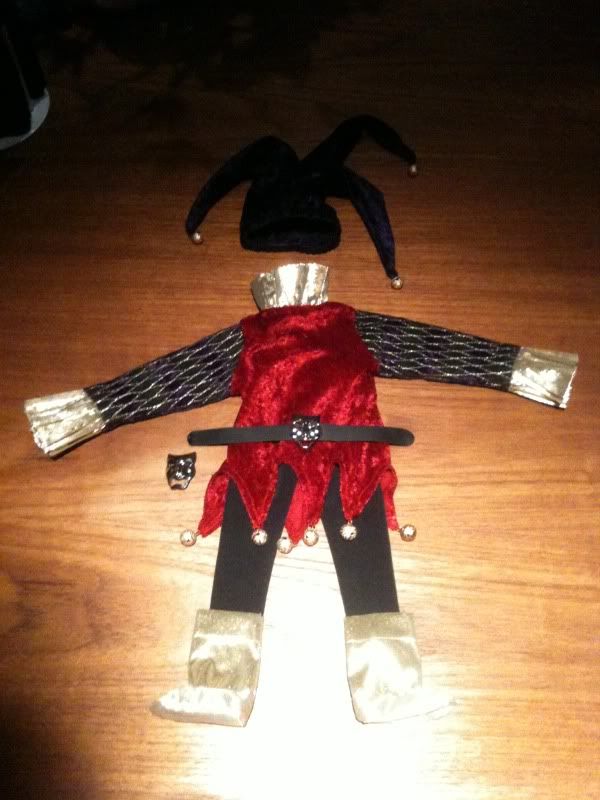 *Style and color of fabric for items are negotiable (e.g. Red hat instead of purple hat, silver boots instead of gold, silver bells instead of gold, etc.).  You can design your own, custom look!
Here are some examples of finished products:
Jester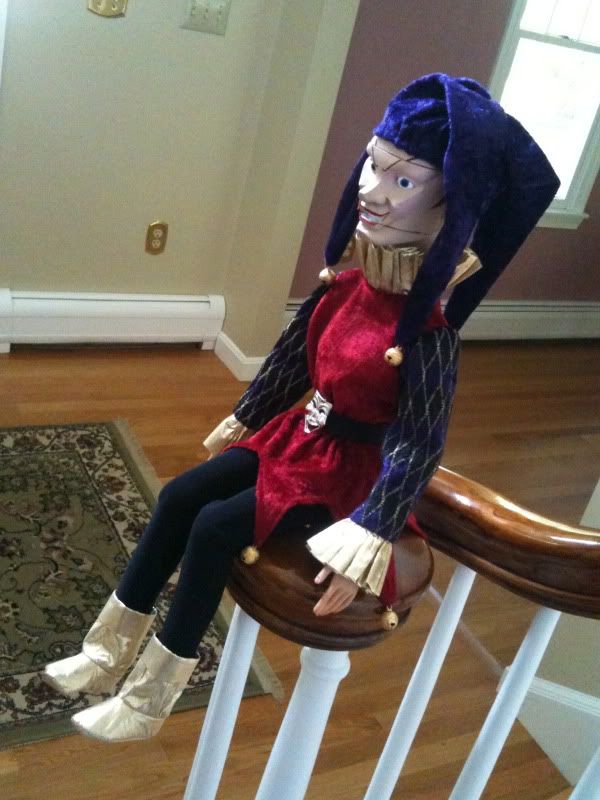 Last Laugh
Midas Jester
Curse of the Puppet Master
(prototype pictured, please inquire for special pricing)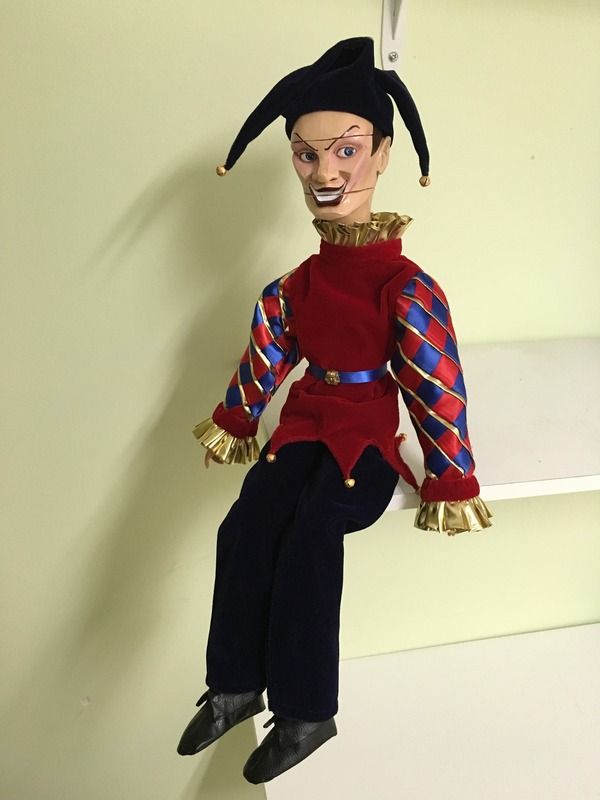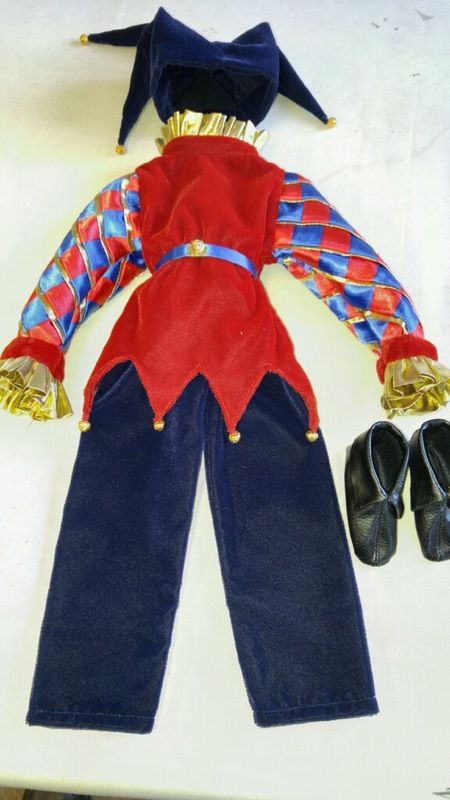 ---
---
---
TUNNELER
Head to toe, $400 shipped, including jacket, pants, belt, boots, medal, available in a variety of colors.
---
---
---
BLADE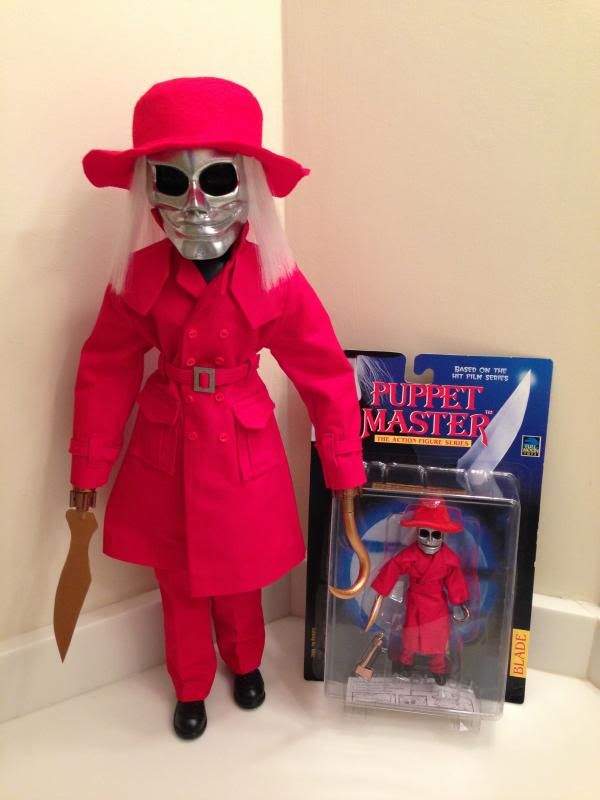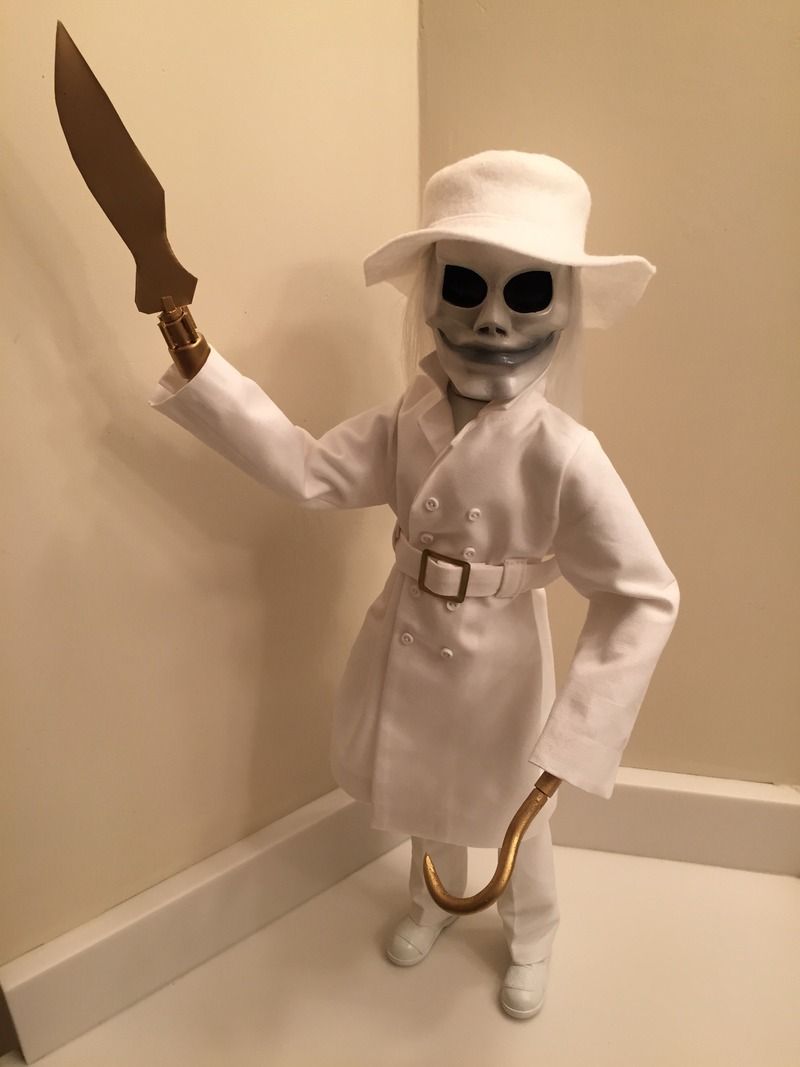 Available in a variety of colors.
---
---
---
MEPHISTO
Available in a variety of colors and materials.