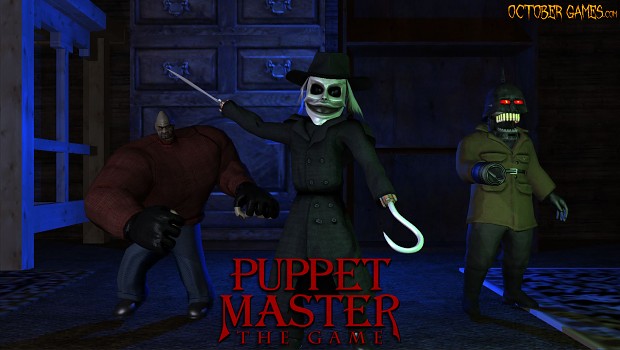 Hey guys I know its been awhile I just thought I would update you all on our progress with the game. We are still working on the game but most of it is under the hood and there really isn't much to show. Also we are aiming to finish the demo by the end of July. As far as content goes we will be releasing more images and videos soon on our
moddb
page so please keep checking in!
I wanted to start a board dedicated to the game where you guys can chime in with ideas and questions concerning the game's content. Let me kick it by asking a few questions....
What part about a Puppet Master game has you must excited? are you excited? Do you have any concerns about the game?
Look forward from hearing from you all!